Party in a Box
Description:


Party in a Box is a concept I developed when thinking of ways I could use my platform as a designer to come up with an 'out of the box' idea to reduce single use packaging. Birthday celebrations are a time where a huge amount of waste can be produced therefore my aim for this project was to design a product which would help minimise it. Cake, decorations and greetings cards are three main elements of a birthday. I began researching and planning how I could create one product which would incorporate all three elements whilst keeping it sustainable and using as little materials as possible. Most importantly a way of reusing the actual packing of my final outcome. Below you can see my final outcome 'Party in a Box'. A fun activity filled birthday prepping experience.


My main intention for this product was to combat the amount of single use packaging we use as a society. Therefore I came up with the idea to repurpose the actual box and use it for the cupcake toppers. This also creating a fun cutting out activity for my audience.
Emphasising the theme of repurposing I also came up with the idea of using the cupcake instruction booklet to make paper chains for the party decorations. On the back of each instruction page there's a design to cut into strips to make the paper chains.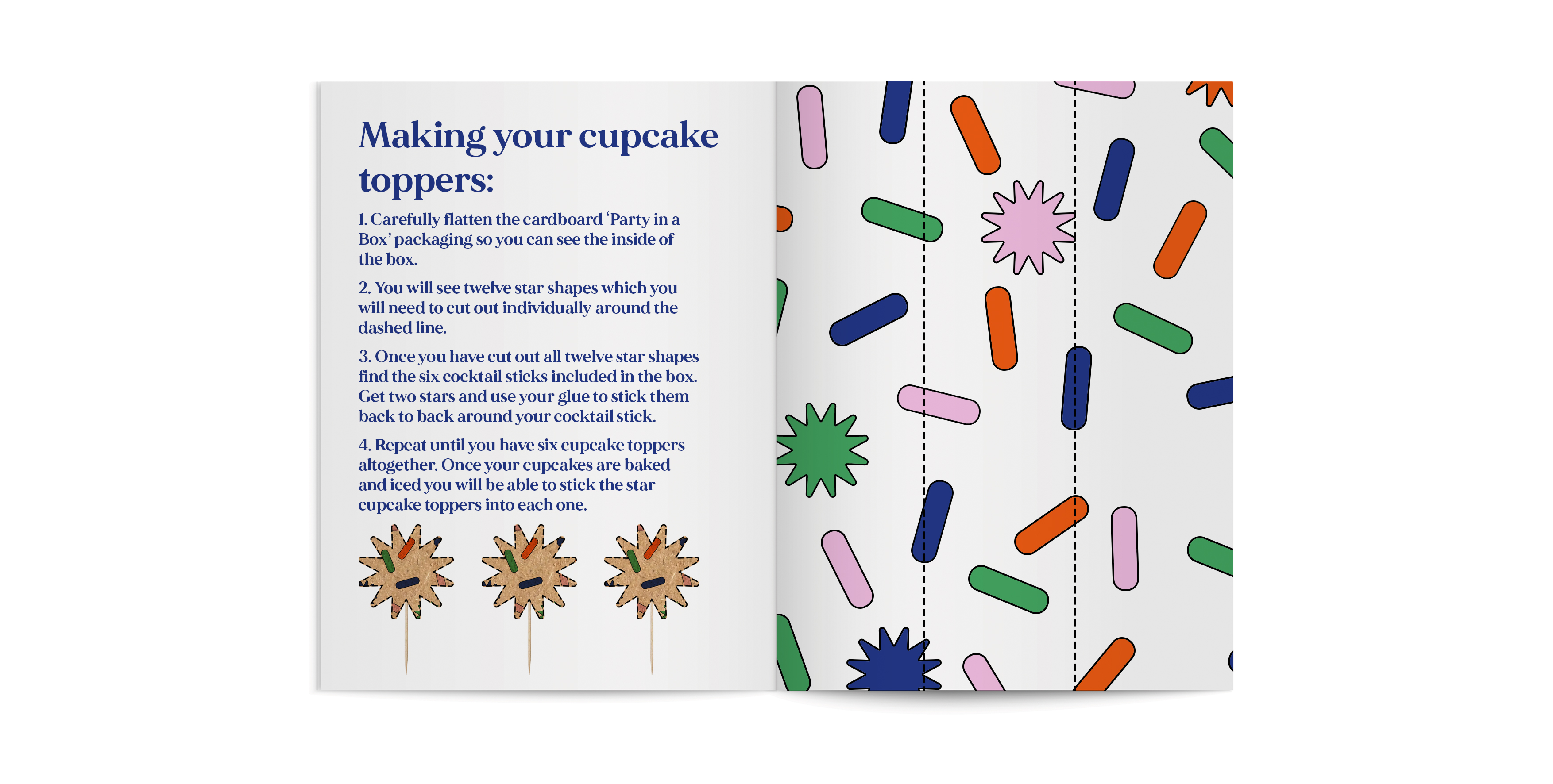 I decided to add cards which my audience can colour in themsleves whilst their cupcakes are baking. Adding to the activity based theme as well as adding a personal touch for their recipient.
© All images copyright Becky Hansell 2022